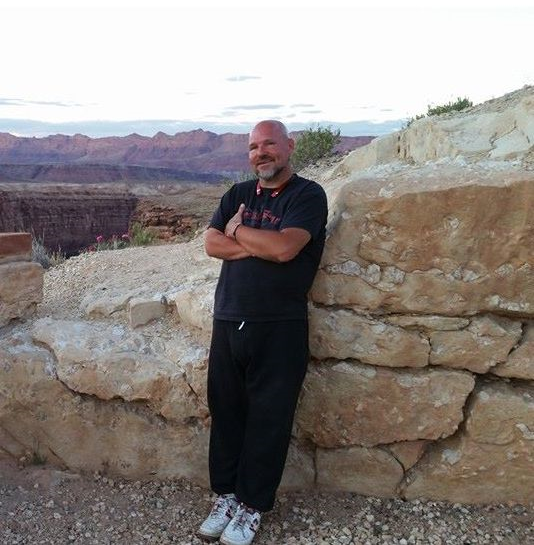 Brief Bio
Experienced Founder with a demonstrated history of working in the consumer goods industry. Skilled in Search Engine Optimization (SEO), Sales, Publicity, Social Media Measurement, and Social Media. Strong entrepreneurship professional with a Certificate focused in Success, People Skills, Public Speaking from Dale Carnegie Course.
My Story
RIGHTFULLY and JOYFULLY dividing the Word at HOW (House Of Worship) through LOVE, Inc.
Weekly LOVE Fellowships at numerous locations over the past 10+ years! "Food 4 Stomach / Food 4 Soul" is an opportunity to break bread with brothers and sisters in Messiah.

LOVE, Inc. formerly Blood of Jesus Ministries was created by the Holy Spirit in 2003, birthed THE END TIMES in 2007, and the first HOW in July 2009. YAHWEH has blessed HOW as it was co-founded by a dynamic couple in Messiah, Scott SCRIBE Pratt, Author, Teacher, and his lovely wife Kim Pratt who resides in the Office of Prophet!
In 2004 Satan had Kevin ROCK Reiss backed up against the ropes. Although it would have seemed all hopes were lost and this one time "Man Of YAH" who was recognized by many as simply "SOUL WINNER was now experiencing a Modern Day Job Story at its deepest test. Under the direction of the Ruach HaKodesh ROCK traveled to California to live with Dr Nova Dean Pack an Apostle of YAHshua Messiah. There he was loved and encouraged by the PACK Family, and told that Satan had NOT defeated him, but rather, that he was a Mighty Man of YAH, who was gifted, anointed, and called to Evangelism. That someday he would do great things as a Kingdom Builder, that he would REACH the NATIONS. Of course these were confirmations of DREAMS & VISIONS ROCK had already been experiencing. So Dr Pack's confirmation upon confirmation from numerous Prophets energized ROCK to press on, and NOT quit!
From the Sons Of Light, Heaven's Saints, and Soldiers For Jesus Motorcycle Ministries to Dr Winston Broome who led the Kenya African REVIVAL and development of 400 Churches birthed from an Assembly Of God Bible College started by Broome, ROCK has been all over... coast-to-coast gleaning wisdom from some of the body's best Teachers, Shepherds, Evangelists, Prophets, and Apostle's! His greatest living example of a humble "Man Of YAH" was Multi-Millionaire Brother and Friend Jerry Meadows who Mentored ROCK from 1990 - 2001. These influences and many others, serve as the catalyst for HOW's Non-Denominational "OUTSIDE the BOX" style, and disposition.
Pastor Anthony & April Flanigan helped fuel the DREAM & VISION of HOW in 2007 & 2008! REV ROCK was brought to Fond du Lac by Pastor Jerry Link and served under Bishop Haywood and his wonderful wife Pastor Beverly A Haywood (Beverly DeShazer) at Bread Of Life in Fond du Lac for approximately 2 years in 2007 & 2008 getting a Ministry license through the UFCCM and served as Regional Head of Evangelism for the USA, and Multi-Media Minister at Bread of Life during his time of service. Likewise, Warren Carriveau (Apostle) who helped to bring the House Church Movement forth in Sheboygan back in 2007 which started as a Friday Night Accountability Group and eventually evolved into JESUS DAZE REVIVALS on Lake Michigan along with participants (Al Burgard, Aaron Fisher, John Brice, John David Duerwaechter) from numerous local Churches who unified in "ONE ACCORD" and "AGREEMENT" by the direction of the Holy Spirit to REACH the LOST!
In the Spring of 2009 REV ROCK was inspired by a "RAG TAG" TEAM of Apostles (Fishers Of Men) who seemed to "NOT FIT IN" to ANY Denomination or really "NOT FIT" into ANY Body! Their VISION was in many ways similar to that of REV ROCK which was to take Col 2 very, very seriously, and be NON-TRADITIONAL in every way... but be INTENSE as the original Apostle's Creed was by Peter, Paul & John. I want to personally THANK Apostle C. Hibbler for his edification, and encouragement during that very challenging and decision making "Turning Point" !!! As well as the entire congregation at Manchild Ministries! If I was to model myself after anyone, it would be YAHshua 1st... and His Original followers 2nd... to bring back purity to everything. With complete focus on the 5-Fold Ministry and the Direction of the Holy Spirit. Thank you YAHshua for sending Junior Ritchie who serves as a Prophet as of 2010, bringing forth direction directly from the Lord to REV ROCK and HOW!!! Additionally, Evangelist Biker Bobby "BALD EAGLE" for Mentoring Scott SCRIBE Pratt !!!
ApostleZ or HeyZ or chrisfromneenah officially and formerly Chris Zolkowski for his obedience in following the Holy Spirit's lead on serving through a vehicle that was "in the world but not of it"! As HeyWhatEverSOCIAL was pioneered by REV ROCK under the same mindset and principles it is based on Biblical Values, unlike so many Pop Culture Social Networks today! ApostleZ has taught numerous times at the House Of Worship, and led a weekly morning study through the Gospel of John in 2009! We LOVE YOU and APPRECIATE YOU ApostleZ !!! Thank Yahweh for Lifest or we may have never met!
For Information on HELP and HOW 2 get a HOW up in your area CALL TOLL FREE 1-877-HEY-WHAT in the Spirit of the Azusa Street Revival we truly ask everyone to just simply KEEP PRAYING for MORE of YAHshua in their lives!
Thank You to all-those mentioned and not-mentioned in both the 5-Fold Ministry as well as anyone from the Body Of Messiah who has done ANYTHING to MOVE this OUTREACH 4 YAHshua forward !!! Gratefully including but not limited to D & M Plumbing who donated a brand new furnace, Plymouth Foam for the Insulation, plus John Norse, Mike Pratt and Nathan Gregory for donating labor, sheet rock, computers, and other necessary supplies.
Humbly and Passionately In  YAHshua;
Kevin ROCK Reiss
aka REV ROCK (Apostle/Messenger/Shaliach)
My Endeavors
My businesses are very diverse and as a consultant, I will guide you to the resources that meet your needs.
HeyWhatEver is an ALL Positives INFORMATION Network SUPERPORTAL that PROMOTES Websites... Announcements... Ideas... Products... Services... Issues.
What if you could wake up each day full of energy and vitality with that unmistakable glow of radiant good health, abundant possibilities and ample prosperity? That's what Youngevity is all about!
LOVE, Inc. offers help for those suffering from addiction, homelessness, loneliness, and hopelessness through its many ministerial offerings of LOVE.
Next Steps...
Please reach out to me for more information regarding my business and ministerial offerings. I'd love to hear from you.